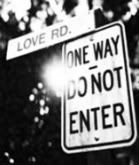 You gotta love that picture. :)

Yes, I know it is nearly 12 at night. I know I should probably be in bed. Even though I'm exhausted, I just don't feel like it. Great excuse, right? :)

Hmm...I think I'll post one of the poems I've written. I'm starting to put all of the poems I'm writing in this computer. It's nice to have somewhere to put all of the crap I have. I had so many pictures and stuff in my old one, it was a mess. Anywho, here it is:

It feels like you're watching me,
Even though I know you're not there.
Whenever you're around,
I can't help but stare.

I want to be yours,
I've never had any doubt.
If you ever read this,
Could you figure this out?

It's always been you,
Don't you understand?
You're all I can think about.
You're everything but bland.

The way you look at me,
No words could describe.
Don't you believe me?
Can't you feel the vibe?

All I've ever wanted
Was to feel you touch.
Why can't that happen?
Is it just too much?

I want you to know
that I love you, for you.
You're perfect to me,
If only you knew.
It's not that great. But whatever. I want to start writing about more abstract stuff, not just about love. It's starting to get very repetitive to me. Hmm...I think I might try that later tonight. :P
I think I'll go to bed now. I feel like I'm gonna pass out.
Peace.
~*::♫♪♥'.victoria.'♥♪♫::*